Super Great Strategy
- Super Daisenryaku スーパー大戦略 -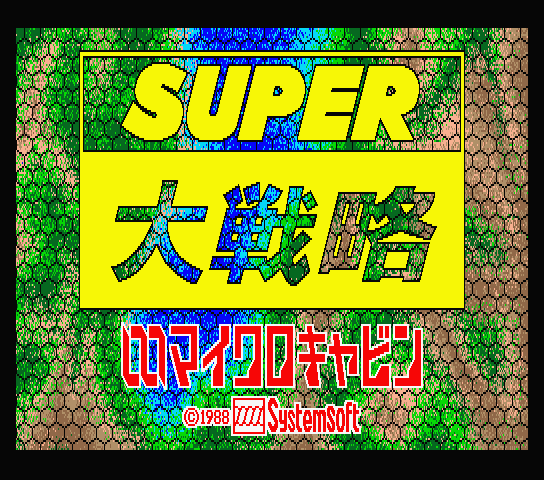 User levels for Super Great Strategy.
No levels available yet.

Microcabin also released a Super Daisenryaku map collection for this game. Probably the Takeru version is the same as the regular one.
---
Also available for these systems:

PC 88, Megadrive, Turbo Graphix

Perhaps user levels for these versions can be ported to MSX.
---