Great Strategy 2 Campaign Version
- Daisenryaku 2 キャンペーン版大戦略II -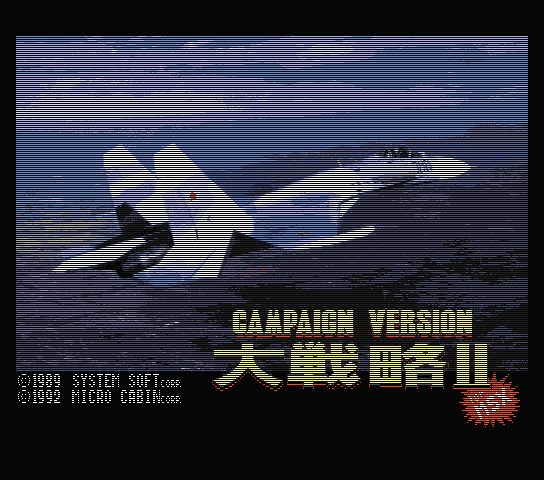 User levels for Great Strategy 2 Campaign version.
On Futuredisk 23 you can also find an editor for Daisenryaku 2. You can download it from MSX.org over here.

MSX Fan 10 has a unit database with descriptions and pictures. MSX Fan 12 has a unit editor for Daisenryaku 2 AND new maps. There is also a Daisenryaku 2 Map collection.
---
Also available for these systems:

PC 88, PC 98, Sharp X68000, Turbo Graphix

Perhaps user levels for these versions can be ported to MSX.
---