Great Strategy 2 Campaign Version
- Daisenryaku 2 キャンペーン版大戦略II -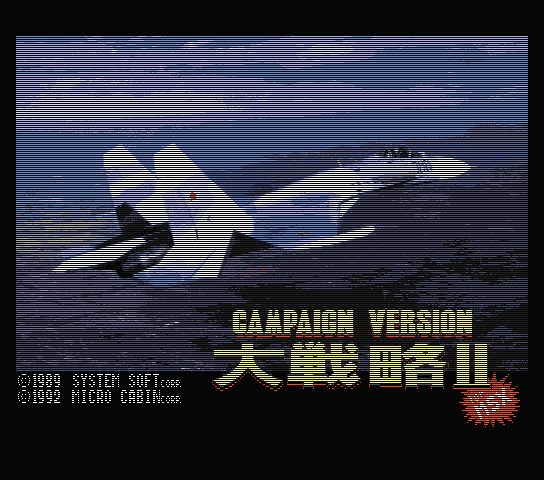 User levels for Great Strategy 2 Campaign version.
New levels are listed in MSX Magazine 1992-7 page 30, 1992-8 page 11, 1992-11 page 11, 1992-12 page 15 and 111, 1993-3 page 10, 1993-4 page 4, 1993-6 page 4. Levels for Great Strategy 2 are on a 64x64 hex grid like Master of Monsters and Super Daisenryaku, so theoretically these levels could be converted for Great Strategy 2.
On Futuredisk 23 you can also find an editor for Daisenryaku 2. You can download it from MSX.org over here.

MSX Fan 10 has a unit database with descriptions and pictures. MSX Fan 12 has a unit editor for Daisenryaku 2 AND 3 new maps. There is also a Daisenryaku 2 Map collection.
---
Also available for these systems:

PC 88, PC 98, Sharp X68000, Turbo Graphix

Perhaps user levels for these versions can be ported to MSX.
---