Lode Runner (disk version)
- Lode Runner ロードランナー -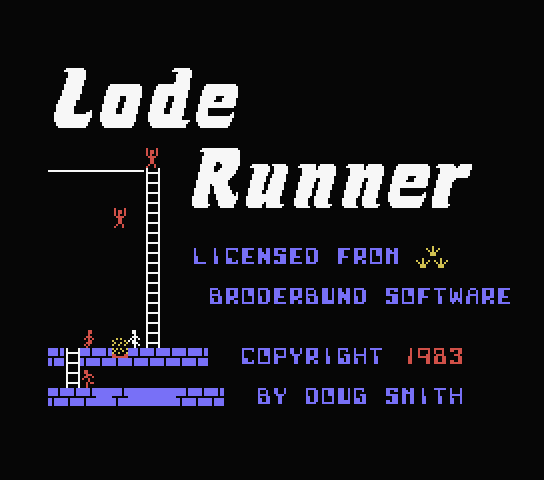 User levels for Lode Runner (disk version). The disk version has more levels (181) and an editor version. The ROM version only has 76 levels.
MSX Magazine 1985-6 has a possible extra level. MSX Magazine 1985-12 page 57, 1986-7 page 68, 1986-11 page 135 have potential extra levels.
No levels available yet.
---
Also available for these systems:

Amstrad CPC, Apple II, Arcade, Atari 8-bit, Atari ST, BBC Micro, Commodore 64, DOS, FM-7, iPhone, J2ME, Macintosh, NES, PC-6001, PC-8000, PC-88, PC-98, PC Booter, Sharp X1, SG-1000, VIC-20, Wii, Wii U, Windows Phone, WonderSwan, ZX Spectrum.

Perhaps user levels for other lode runner versions can be ported to MSX.
---